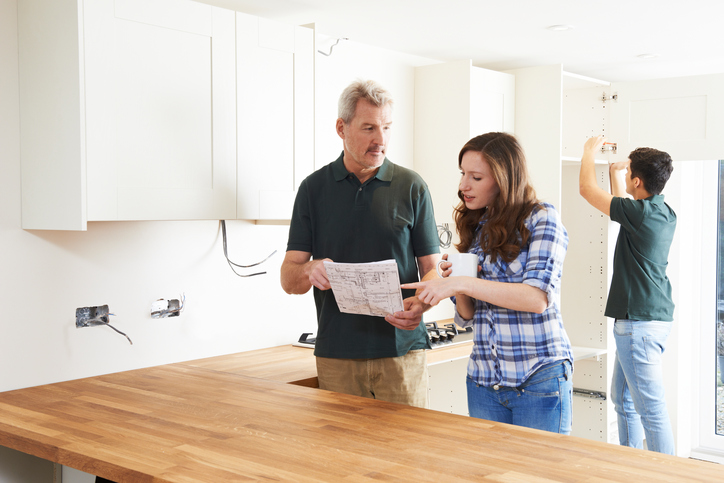 Remodeling a kitchen can be a stressful time. If you choose the wrong contractor, it could cost you a lot of money and aggravation.
A passionate kitchen remodeling contractor will go above and beyond to achieve your vision. They may also be more likely to give you an accurate time frame for how long your kitchen remodel will take.
Experience
A kitchen remodel is one of the most significant and valuable projects a homeowner can take on. As such, selecting a contractor with experience designing and building kitchens is important.
The best place to start is with recommendations from satisfied friends and neighbors, online reviews and professional organization listings. Next, schedule an in-person site meeting with a few potential candidates to assess their expertise and work style.
Ask a candidate about their involvement in the design process, from general planning to meticulously selecting every fixture and detail. You should also clarify whether they will help you determine the scope of your project, which may require structural modifications or other engineering services and a permit. For example, suppose you're tearing down walls to reconfigure your kitchen. In that case, you might need to hire an architect to develop structural plans that meet safety standards and comply with local building codes. Kitchen remodelers with experience in adjacent projects like earthwork, masonry and roofing may handle these changes more efficiently than a kitchen specialist.
Licenses
Most construction jobs require a permit, and kitchen remodels are no exception. This is an important step to ensure that the contractor will build the new kitchen safely and correctly. It is also the best way for the city to verify that the work meets all building codes. While everyone hates the permitting process, it guarantees your remodel will be completed as promised.
Some general contractors have a special license to remodel kitchens and may even offer design services to help flesh out your vision. Some kitchen remodeling specialists have a specialty designation, such as certified kitchen and bath remodelers, indicating they are knowledgeable in this field.
Narrow down your list of candidates by requesting referrals from friends and family, reading online reviews and checking memberships in professional associations that promote professionalism. Ask for the contractor's license number and insurance policy details and contact the agency to confirm their credentials are in good standing. Request project images to paint a picture of the contractors' experience and artistry.
Insurance
Your kitchen estimator will need to have liability insurance in case any damage occurs to your home during the construction process. This can be anything from a small nick on your countertop to a hole punched in your wall. Most homeowner's insurance policies will not cover these damages, so you must have insurance.
You also want to ensure your kitchen remodeling contractor has a contractor's license and workers' compensation insurance. Most states require this, and can be confirmed by contacting your local licensing agency. Ask your contractor for references and project images to understand their work better.
Finally, you will want to ensure your kitchen remodeler is committed to completing the job on time and within budget. Otherwise, they may delay the project or make costly mistakes. Discuss this with potential contractors during your initial phone consultation and site meeting.
Customer Reviews
A kitchen remodel is one of the most valuable home projects you'll likely ever undertake. But it can also be one of the most frustrating. 
Look for a company with a solid track record, including a good reputation in the local community. You should be able to find reviews online and from other sources like the Better Business Bureau.
Ask potential contractors about their experience with kitchen remodels and what their clients thought of the work. A reputable contractor will have plenty of positive feedback to share.
If you are ready to get started, fill out a brief form and be matched with top-rated local pros.