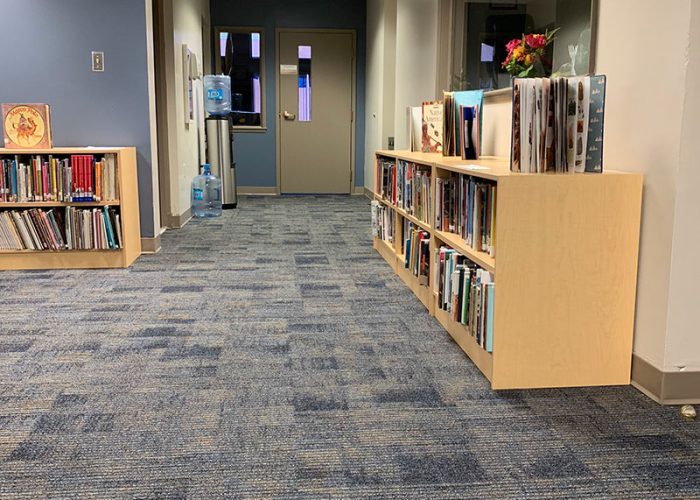 Young kids will generally spend their time mostly on the floor where they will play, create, read, and paint. Therefore, child floor mats will be a very important element for all schools or any business that deals with children. 
Any suitable mats can keep the floor dry, clean, and safe, will prevent slips, and also reduce dirt. These mats can be used for creating a fun, warm, and inviting space for the children too. 
Unlike any generic floor mats, any custom floor mats can always be tailored for meeting your exact needs for creating a really functional and welcoming space. These mats can be useful for any of the following places:
Daycare centers
Preschools
Bookstores
Libraries
Churches
Any medical offices
Anyone working with young kids 
Let us discuss what kind of premium carpet logo mats will be suitable for such places. The mats must be so chosen that they can serve the following purpose.
Provide cleanliness
Offers floor protection
Safety  
The following are the floor mats requirements particularly in the school environment:
   1. School entrance mats
When the students or teachers ever make entry into school should feel proud and hence any welcome mats must be placed near the entrance of the school. Anyone entering and exiting school will always be reminded about their place of learning whenever they will see any custom-made logo mat bearing the school's name with logo.
By placing a good mat at the entrance can also keep away dirt and debris to come from outside. The main entrance must have an outdoor with a heavy-duty mat as it is likely to find the most foot traffic. 
   2. Classroom mats
Most students and teachers will spend most of their time inside the classroom. Placing school mats near the entrance of the classroom that will be the highest traffic area can help to protect the floor from damage when many feet will be walking over it daily.
Students will be usually seated but teachers will be on their feet for pretty long hours. Therefore, an anti-fatigue mat will be needed to alleviate their strains of standing throughout the day in the classroom. 
   3. Mats for kitchen
One of the biggest concerns of the school is the safety of entire students and staff.  Placing the right mats in the school kitchen can reduce accidents, can make employees a little more comfortable.
A nonslippery anti-fatigue mat will be needed in the kitchen area to keep the entire kitchen staff at ease and prevent slips and falls. These mats are particularly designed to provide enough cushioning and be slip-resistant.
   4. Mats for common areas
During a volleyball or basketball game, a good mat placement will make a lot of difference. There should be mats available for employees and students to increase safety and also keep the whole area clean. There should be interior mats near water fountains for preventing dangerous slips or falls.
The gymnasium and auditorium also should similarly have mat placement. All entrances and exits must have school doormats for reducing dirt that will be brought into the area.